Hi everyone
This is Claude from Luxembourg
The Diorama Clervaux is finally finished!
After 8 years of daily work on it I consider it basically done. On a dio of this size you can always add a thing here or there, but you defintely have to stop at one point. Initial plans to make it even bigger have been dropped because of space issues. The last two parts, including a 2 meter river, took me 3 years to finish!
The dio has now an overall size of 3 x 2.2 meter.
The scene is still about the population and the last GI's fleeing to the castle moments before the german attack on Dec17 1944 during the Battle off the Bulge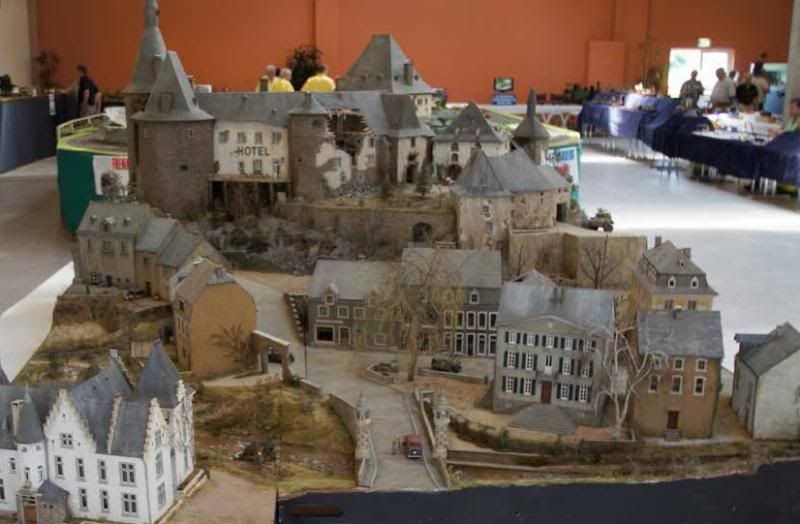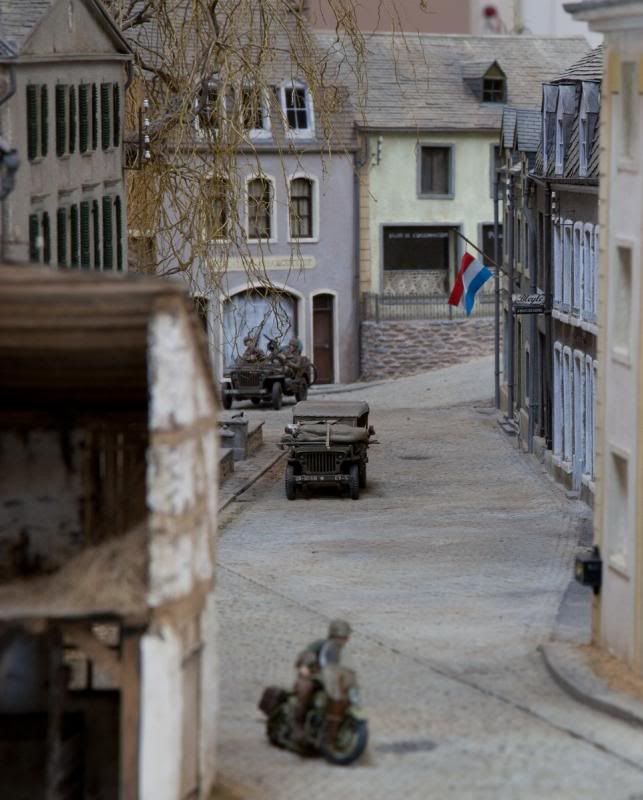 Why are there no more photos?
During the last year I also wrote on a second volume of my Capturing Clervaux book. It is finished and will be published in 2 weeks!
The book with the title "Capturing Clervaux -the final hour" has 144 pages and is in English language. I will describe the whole building process of the diorama, present a lot of tutorials and go into more detail regarding house builds, tree builds and others and do an indepth presentation of how I build the river
The book can be ordered right now on my website and will be widely available around Europe very soon.
Visit my website
www.diorama-clervaux.com
and click on the cover to get a preview of a couple of pages of the new book.
I hope for your understanding regarding the lack of pictures. I put a considerable amount of money and time in this book and I would like it to sell well.
Christmas time is nearing, so why not leave your PC screen on with my website on top while your wife enters the room?
Thanks in advance
Claude