I have permit to post this. this was a homemade Airbrush holder create by my
friend
.
Materials :
- Electrical cables ( 6mm ) or ness. who had a medium flexibleity.
- Steel wire
- 2 Pcs Bolts
- Electrical tape
- iron plate (0,3 / 0,5mm)
How to :
- Cut the Cables about
+
15 cm and buckling it like
S
letter. Make it two pcs for this.
- Bunch the
S
cable with a thin wire wrap.
- Layered the
S
cable with electrical tape.
- Create a barrier from the iron plate and the plate reinforced with iron bolts
- Thats it
...
Rest of pics :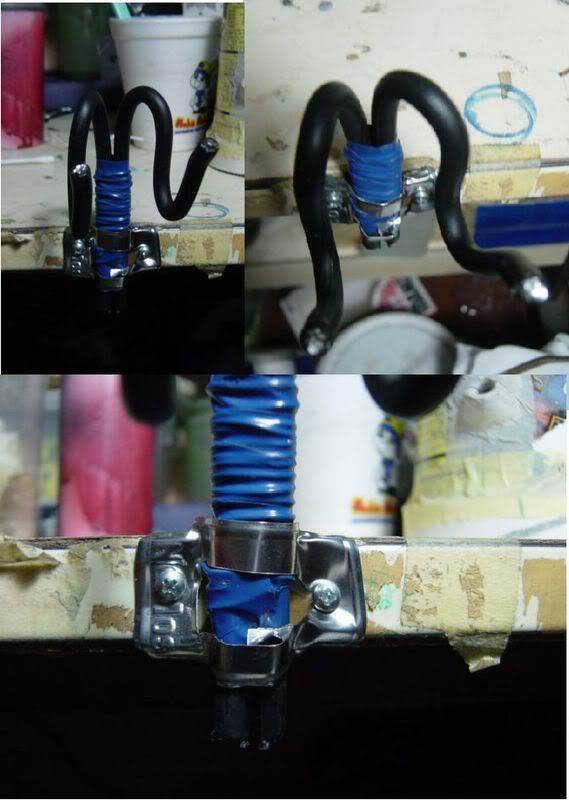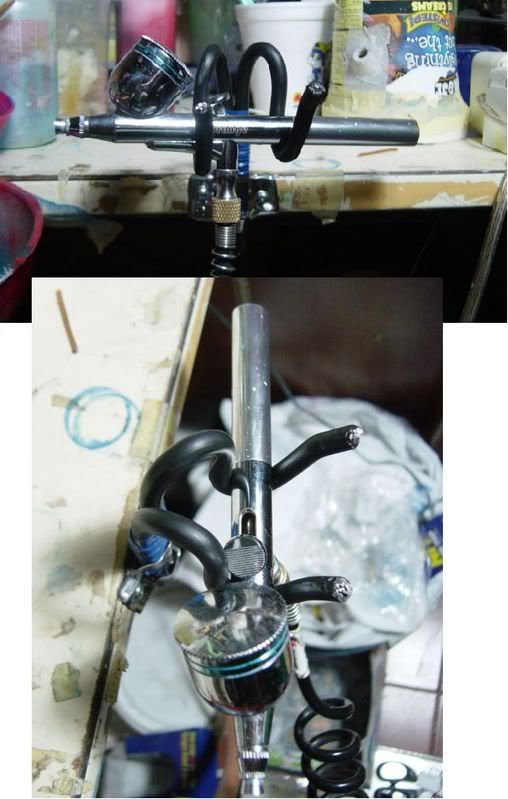 Actually i wanna buy from the the Branded product. but since i saw this. im canceled buy the branded product. because i have to make this.
Enjoy....