As the theme last year at Scottish Nationals was "Battle of Britain" I had this idea as to what I'd like to do.
Most people will be thinking about aircraft so I thought I'd do something different so here are some pictures of my rendition of "Danger UXB"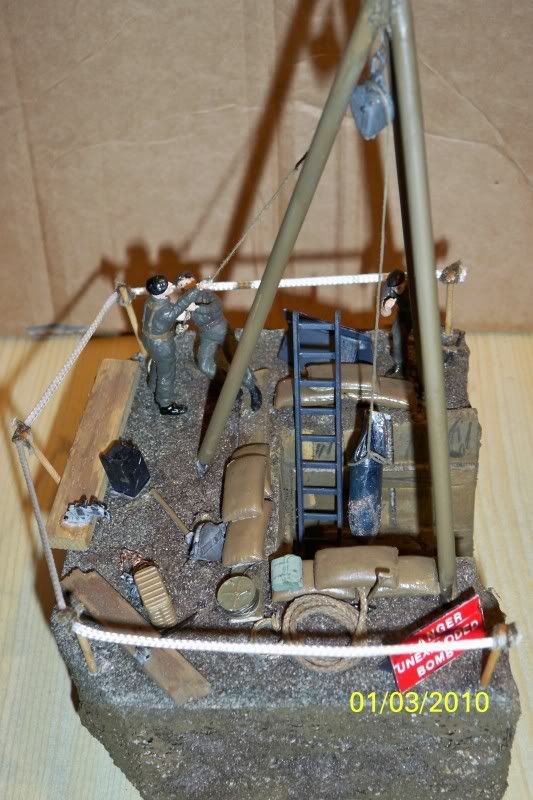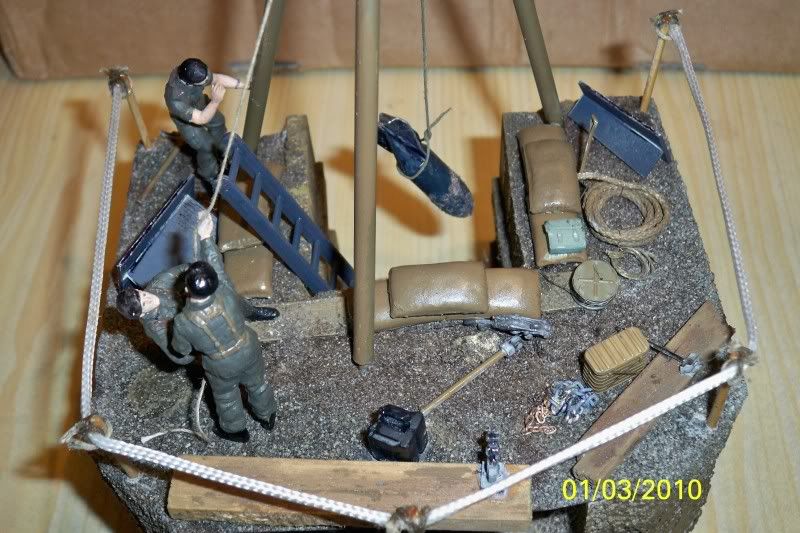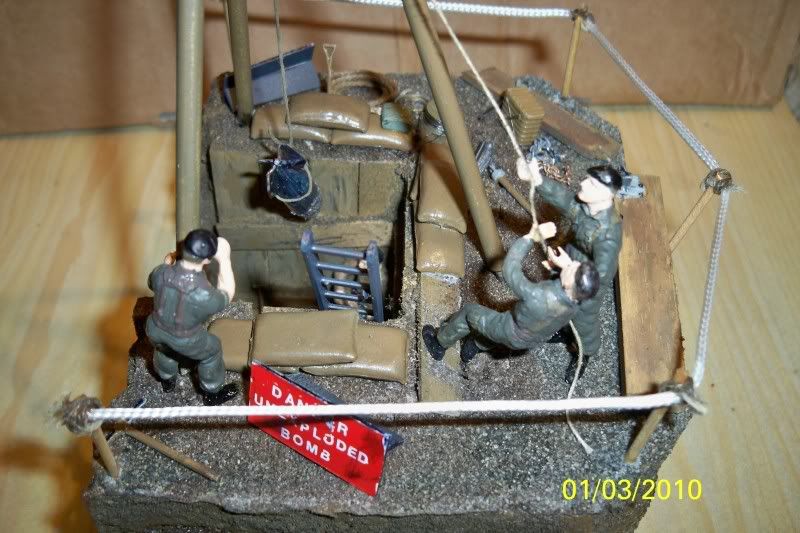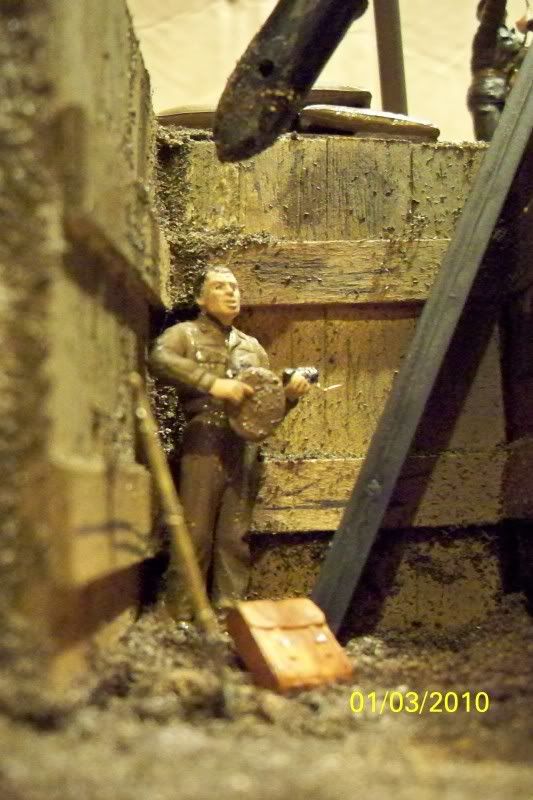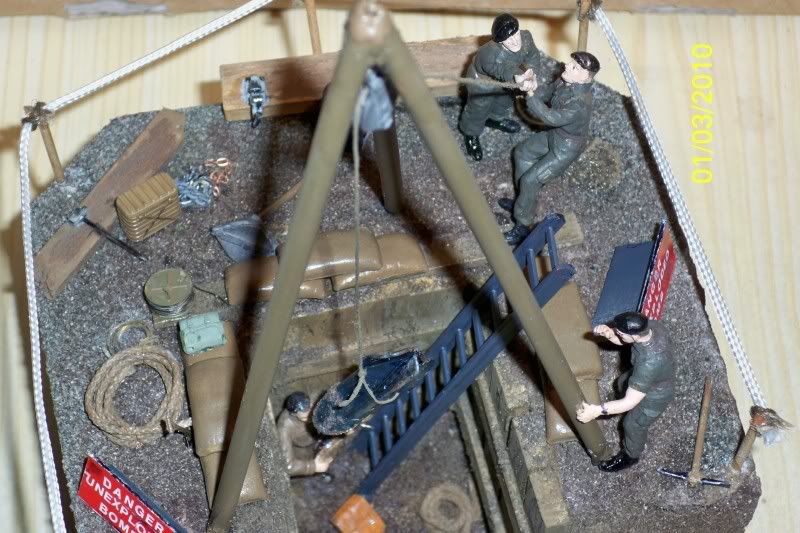 Updated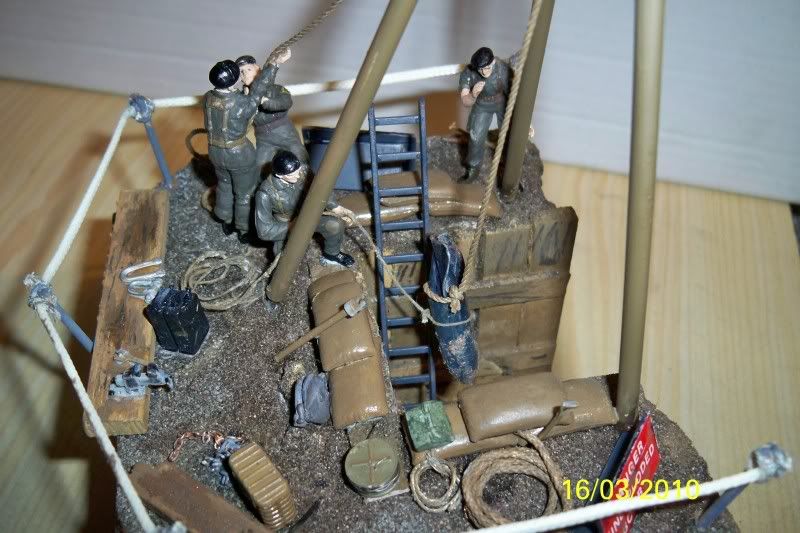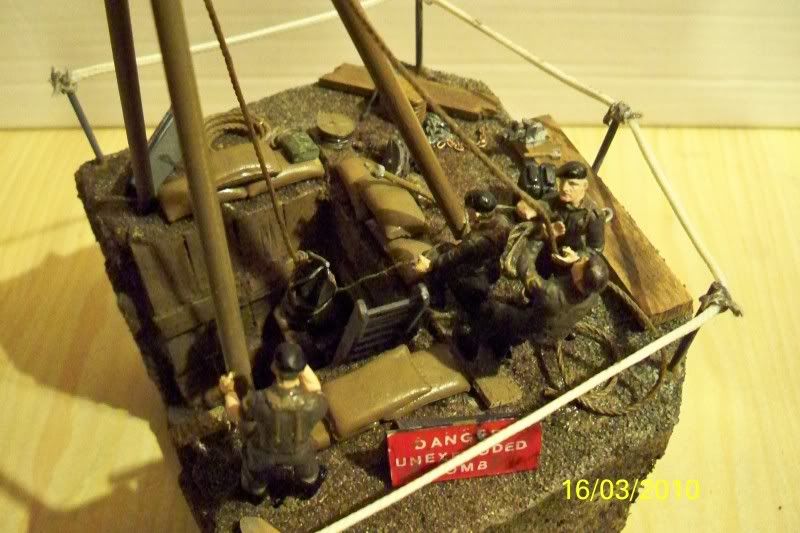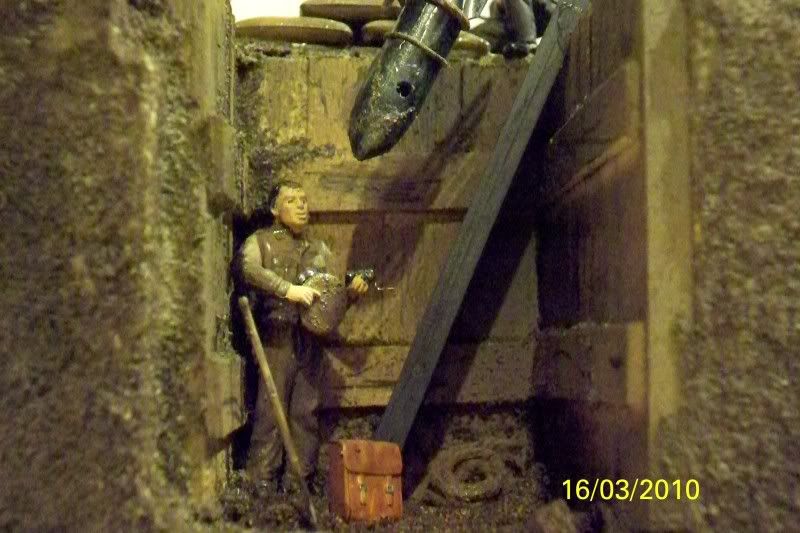 Found very few pictures on the web so worked with 3 or 4 pictures I could find.
Base was a corner block of polystyrene out of a packing box.
The bomb was off one of the guys from my model club.
The figures were made up of different kits and A frame just 3 plastic rods.
If you look closely I even managed to put the fuse wires on the detonator.
I built it over 3 nights and am happy with how it has come out.
Hope you guys like it,
Steve C Jnr