Picked this book up today and I thought I would share the info. It's the latest Ground Power Special Issue Oct. 06 German Panzer Crew in Action.
As with all the special issues, the photos are large (no more than two per page) and has been enhanced and sharpened to bring out the details.
It covers all crew unifroms from early war black all the way through to late war camo. There's also photos of DAK, winter, leather jackets and a whole section on maintenance crews.
I will use this book for figure ideas and also there are nice shots of the AFVs. Text is all in Japanese though but IMHO the great photos make up for it. It's printed on high quality glossy pages and there are 128 pages.
Lawrence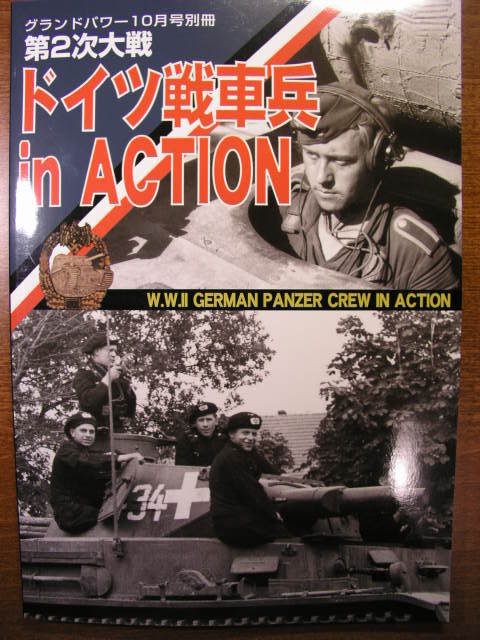 __________________
Adrian Cronauer [imitating Walter Cronkite]:
I just want to begin by saying to Roosevelt E. Roosevelt, what it is, what it shall be, what it was. The weather out there today is hot and shitty with continued hot and shitty in the afternoon. Tomorrow a chance of continued crappy with a pissy weather front coming down from the north. Basically, it's hotter than a snake's ass in a wagon rut.